Images of Productions.
---
A small start and hopefully this page will grow as time goes on. I have tried to accompany the pictures with notes that will provide fruitful discussion on style and form for students. If you wish, you may download these photos and use them off line . If you wish to contribute to this collection please E-mail me with details and we can discuss format and presentation.
Toad Of Toad Hall.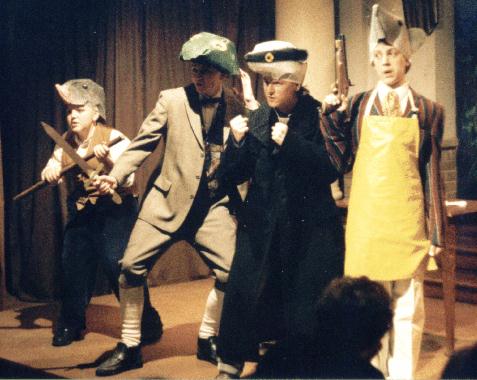 The Mouse That Roared.